Whether you're gluten-free, grain-free, or on a low-carb diet, almond flour is an excellent substitute for baking! In this post I will break down the differences between blanched almond flour and unblanched almond flour. They can be used interchangeably, but there are some slight differences.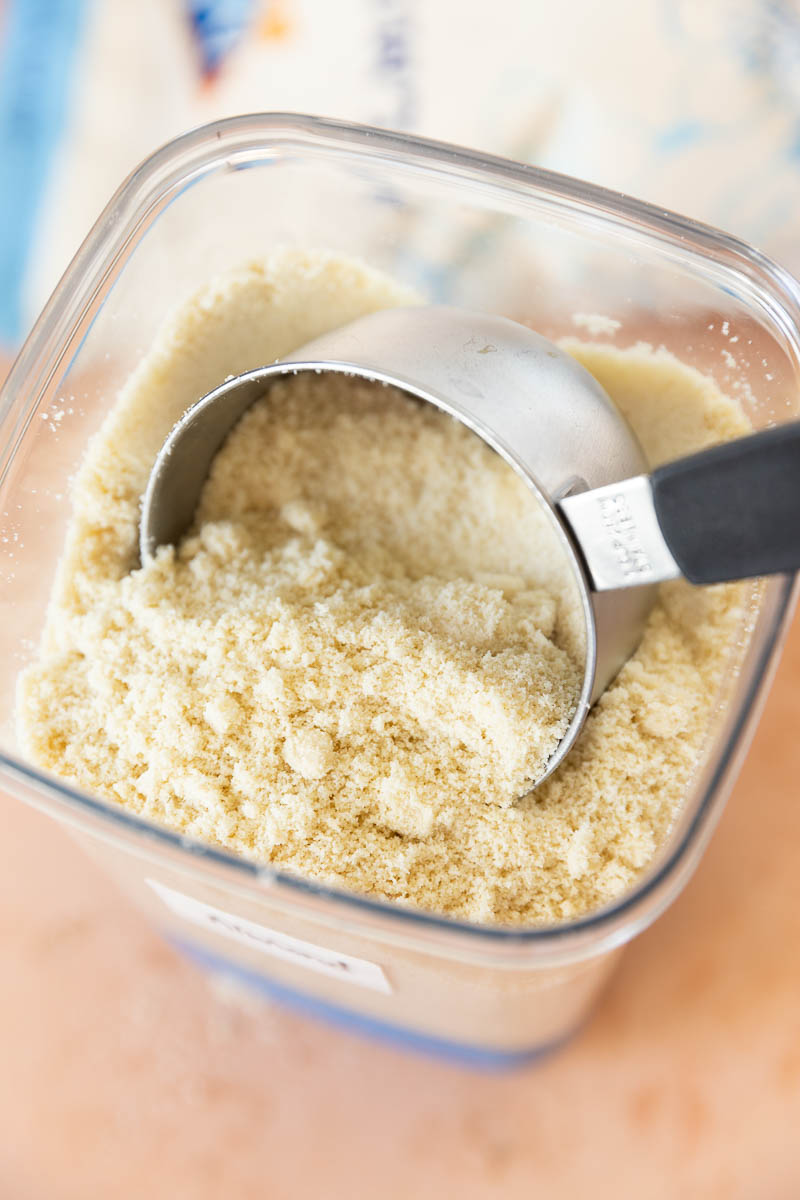 Disclaimer: Some of the links in this post are affiliate links, which means I make a small commission if you choose to purchase through qualifying links.
Jump to:
Blanched Almond Flour
The main difference is that Blanched Almond Flour is made with blanched almonds. Essentially this just means that the almonds have had the outer skin removed. After the skin has been removed, the almonds are ground up into a delicate flour.
You'll notice with blanched almond flour that it has a lighter color, and a more fluffy texture compared to unblanched almond flour. This is because the outer skin has been removed from the almonds.
How to Blanch Almonds
In order to remove the skin, just place the raw almonds in boiling water for about 2 minutes. Remove the almonds from the boiling water and rinse with cold water. Pat dry and peel off the skin from each almond. (It should slide right off!)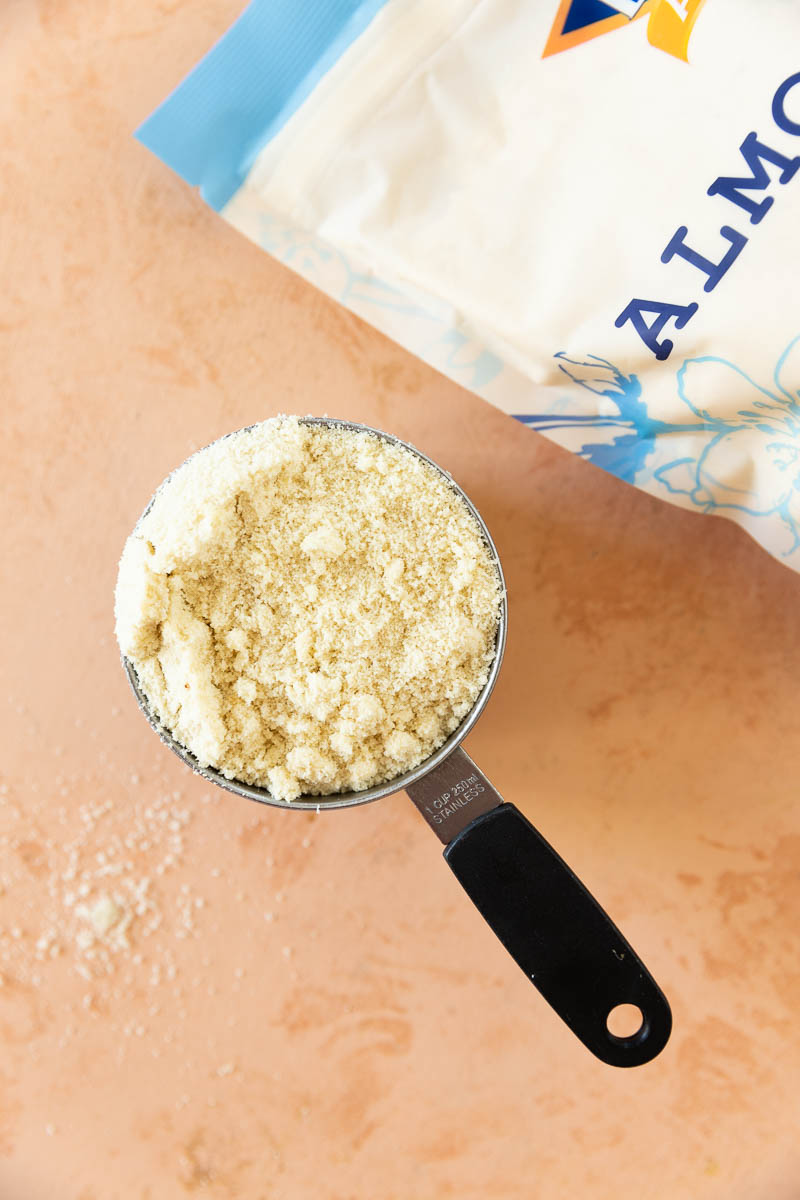 Unblanched Almond Flour
Unblanched almond flour is made from unblanched almonds meaning the skin has not been removed. You will notice right away that the color is a mix of tan and brown. The brown specs are from the outer skin which give the flour more of a natural look.
The texture is slightly different due to the skin, and it has a slightly nutty flavor, but it can still be used as a 1-1 replacement for recipes that call for blanched almond flour.
Which is better for baking?
Most bakers, myself included, prefer to use blanched almond flour because the lighter color does not affect the look of baked goods. Unblanched almond flour has a little coarser texture which can slightly alter the texture of your final product.
Both are great choices for baking, it just depends on your preferences!
Why Should I Choose Almond Flour?
Gluten-Free Baking
Almond flour, blanched or unblanched, is a great flour alternative for those who have gluten sensitivities. Although it cannot be used as a 1-1 replacement with all purpose flour, it can be used to create delicious gluten free baked goods like this Almond Flour Chocolate Cake or these Gluten-Free Chocolate Chip Cookies!
Healthy
There are many health benefits to consuming whole almonds! They're a great source of vitamins like vitamin E! They're also full of fiber and healthy fats which can help keep you full longer.
Raw almonds are naturally a low carb food which makes almond flour a great keto-friendly flour. Compared to traditional white flour which is higher in carbs and higher on the glycemic index which can cause blood sugar spikes.
If you're gluten-free or not, almond flour is a great alternative to baking with wheat flour.
Nutrition Facts
1 Cup of Almond Flour which is about 112 grams per serving contains:
Calories - 648
Carbohydrates - 24 grams
Net Carbs - 10 grams
Fiber - 14 grams
Sugar - 5 grams
Protein - 24 grams
Where Can I Find Almond Flour?
Luckily, we live in a time where almond flour can be found in most grocery stores! (This was not the case when I started my gluten-free journey many years ago.)
You can also purchase almond flour online directly from the brands websites or from third party sites like Amazon, Thrive Market, Walmart, or Target.
In my opinion it's best to purchase large quantities of almond flour at one time to save money. You can find a 3lb bag of Blue Diamond Almond Flour on Amazon for about $12.
Best Almond Flour
As a food blogger I have tried just about every brand of almond flour on the market. Trust me when I say, they are not all created equal! It's important to purchase a high-quality almond flour because what you use can make a huge difference in the result of your recipes.
Some are grainier than others which can impact the taste of your dessert. My favorite brands are Blue Diamond and Bob's Red Mill. They both have a super fine texture which makes them great options for cakes, muffins, cupcakes, and cookies!
Other popular choices are King Aurthor and Terrasoul.
Almond Flour Recipes You'll Love