Today I'm sharing my experience with chronic stress, what stress actually is, and what I did to help manage it! (Updated February 2021.)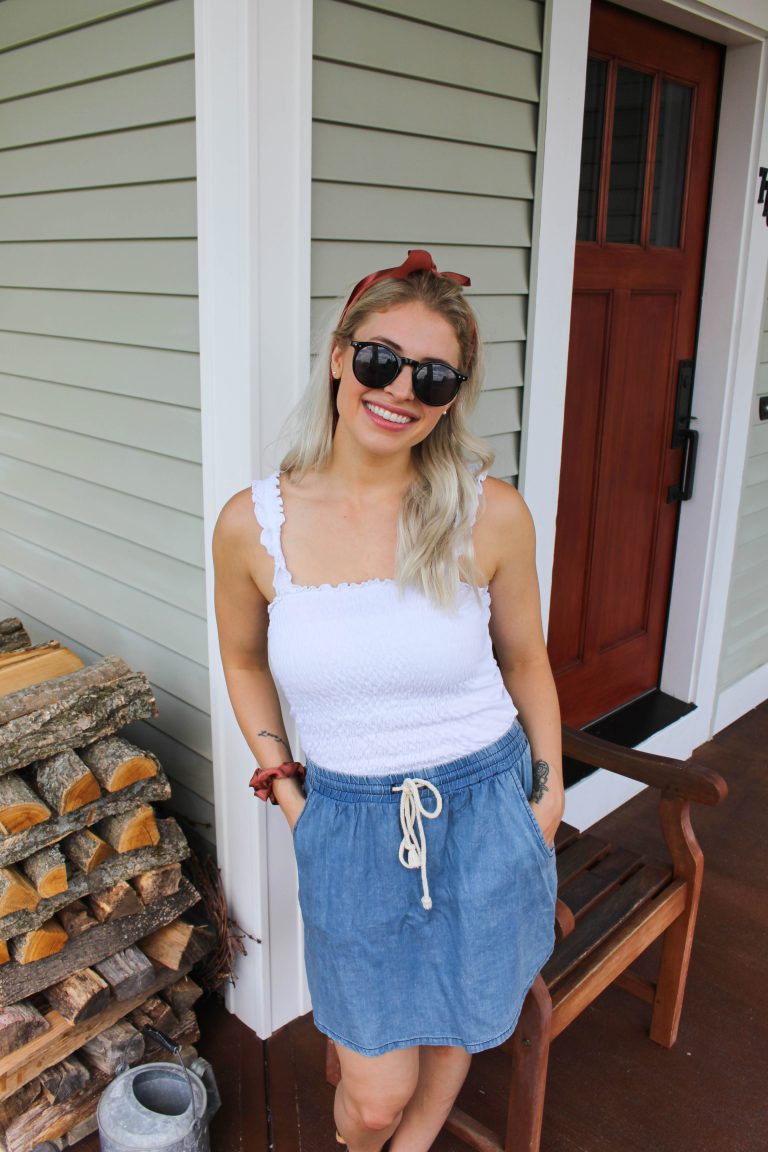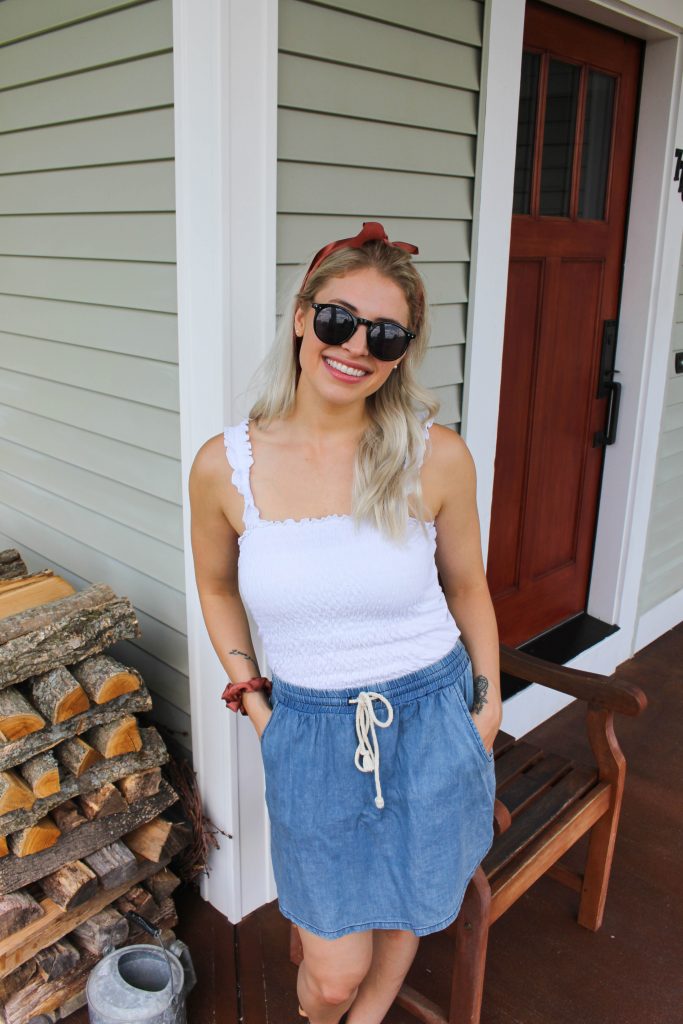 Jump to:
Disclaimer: Some of the links in this post are affiliate links, which means I make a small commission if you choose to purchase through qualifying links.
What is STRESS?
Any type of real or perceived mental, emotional, or physical factor that causes body tension and initiates the fight-or-flight response via the sympathetic nervous system. Chronic stress can be extremely damaging to our bodies - including digestion + gut health!
Vagus Nerve
I recently posted on Instagram about the vagus nerve. (Click HERE if you missed that post!) Chronic stress can interfere with the vagus nerves ability to do its job in calming the body down. Stress can either slow down or speed up the emptying of the GI tract. (The slower the transit time, the more water is absorbed which can cause constipation. The faster the transit time, the less water is absorbed which can cause diarrhea.) Stress can also decrease stomach acid + digestive enzymes, and alter the bacteria of our gut.
Potential Consequences of Chronic Stress
The vagus nerve is very important. It helps the body transition between the activation of the parasympathetic, and sympathetic nervous systems. Potential consequences of CHRONIC STRESS: food intolerances + allergies, leaky gut, elevated blood sugar levels, increased inflammation, increased belly fat, altered microbiome, increased acid reflux, indigestion, GERD, ulcers, intensified IBS symptoms, increased risk of SIBO, and lowered immunity.
My experience with CHRONIC STRESS..
Over the last few years I've had to deal with stressors that were out of my control. It was very frustrating knowing that even though I was eating right, exercising, and getting enough sleep, I still felt mentally + physically drained. Unfortunately we will all likely have to deal with this in our lifetime - whether it's family issues, sickness, money problems, boss/co-worker stress etc. If you're going through a stressful time in your life, it's important to know that you should take EXTRA good care of you body during this time.
Today I wanted to share a few things that helped me get through this stressful time of my life.
Sleep
Sleeping is where our bodies rest and repair. I made it a point to get to bed earlier, and if I didn't sleep well, I didn't push myself to get up early and workout. I noticed a lot of nightmares during this time as well, and from what I've studied, dreams are a way our bodies process emotions! (I wrote a whole post about sleeping on my Instagram - Click HERE to read.) I was kind and patient with myself during this time. If I needed to sleep in on the weekends.. I let my body rest. You're not LAZY, you're taking care of yourself.
Essential Oils
I depended heavily on my essential oils during this time. Lavender was my go-to when I felt anxious, and Serenity + Balance were always diffused during my bedtime routine. Shop my favorite Doterra essential oils.
Nutrition
During this time nutrition was KEY. As you read earlier, stress can have a huge impact on digestion. I worked with my naturopath during this time, and he suggested I take digestive enzymes, probiotics, and adrenal support. (Check with your doctor before taking any supplements.) I also made my gut health a priority. I suffered from candida, leaky gut, and IBS symptoms. I limited my sugar intake, stuck to simple, healing foods like bone broth and turmeric. I also found that intermittent fasting was helpful for giving my digestion a break, and allowing for more time to heal. For more information on what I did to help heal my gut, check out this post.
Fitness
This was HUGE. When you're already under extreme stress, you can easily push yourself over the edge with your workouts. I switched from my typical running, cardio style HIIT, and extended workouts to more restorative workouts. Shorter strength style workouts, yoga, walking, hiking, and if I did incorporate "cardio" it was 10 minutes or less of INTERVALS. (Sprinting, battle ropes, jump roping, ball slams, etc.) Remember that working out is stress on the body. It's important to listen to what your body needs during this time. Sometimes it's lots of yoga, and sometimes it's lifting heavy weights. Do what feels right for you. For more information on my current workouts, check out this post!
Social Life
I said no to a lot. It's okay to not participate in EVERYTHING. (Especially when you're feeling overwhelmed.) I spent a lot of time with my boyfriend, close friends + family. I also avoided going out to eat, simply because it never ended well.
It's not easy going through a situation that causes stress and pain. If you're struggling through something right now, just know that you're not alone. The best thing you can do is take care of your body, and surround yourself with loved ones. I hope this post was helpful. Sending you so much love!! xo Mariah