Since most of us are working from home, I decided to switch things up and lighten the mood with some fun throwback workouts! I love seeing everyone else joining in, so make sure you tag me if you give them a try!! (: If there's any good that comes out of this scary situation, it's that we've been able to connect + grow stronger as a community.
Most of these workouts were tapes my mom had when I was growing up! I used to love doing them with her, and it brought back so many great memories! Below you'll find all of home workouts I've done so far, and I will continue to update this post as time goes on! There is everything from step classes, to Pilates! (Updated March 2021.)
Disclaimer: Some of the links in this post are affiliate links, which means I make a small commission if you choose to purchase through qualifying links.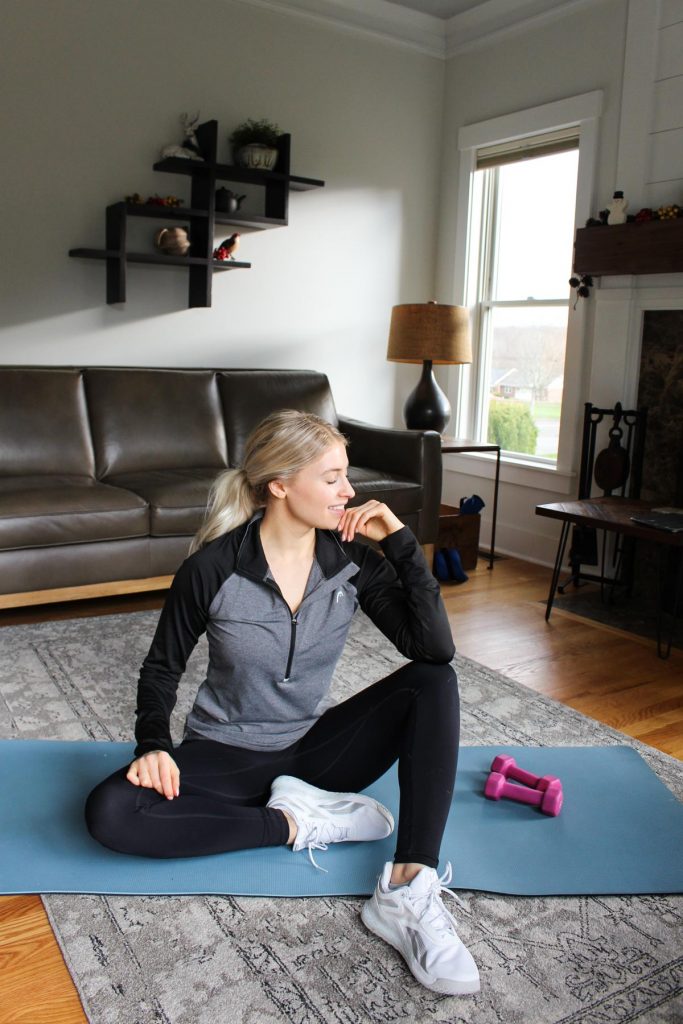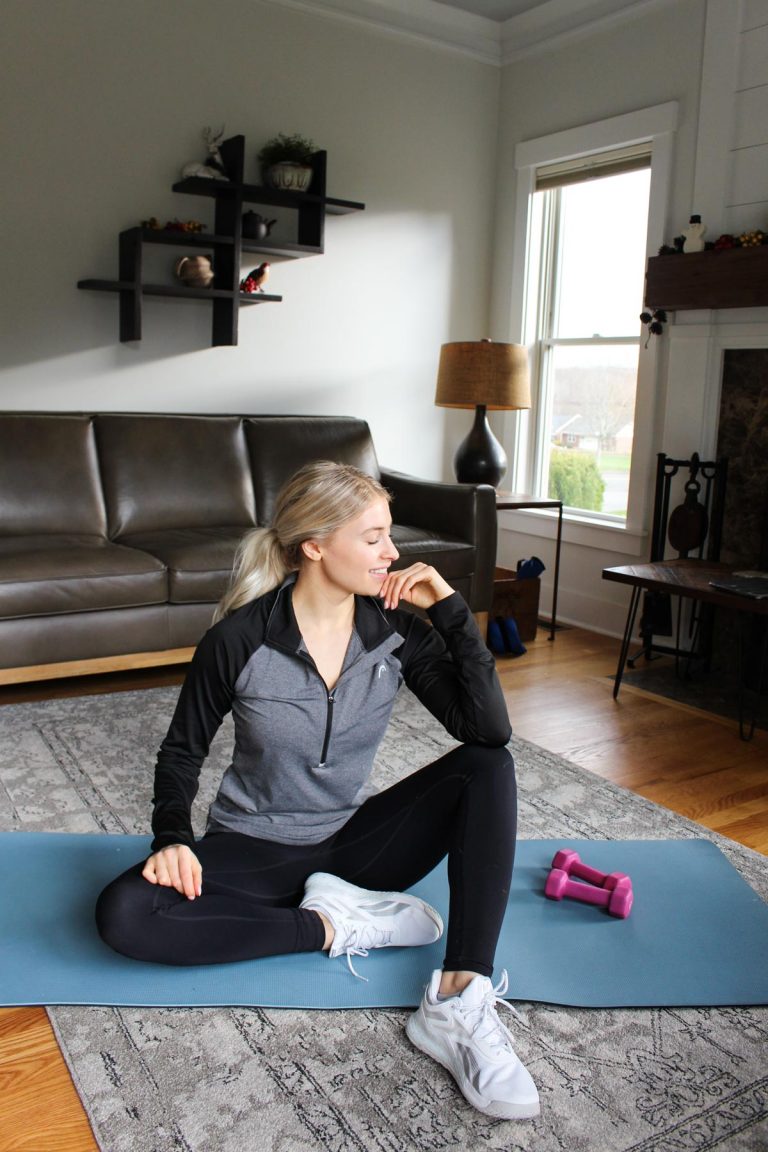 Home Workout Links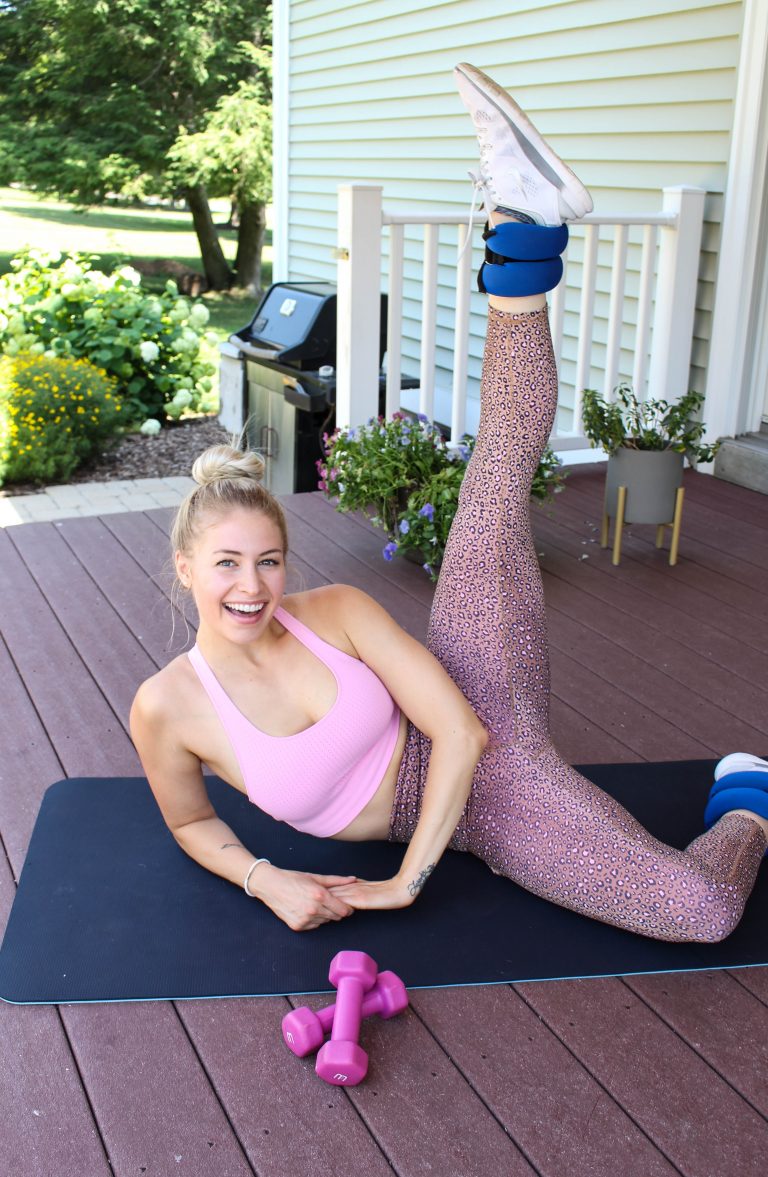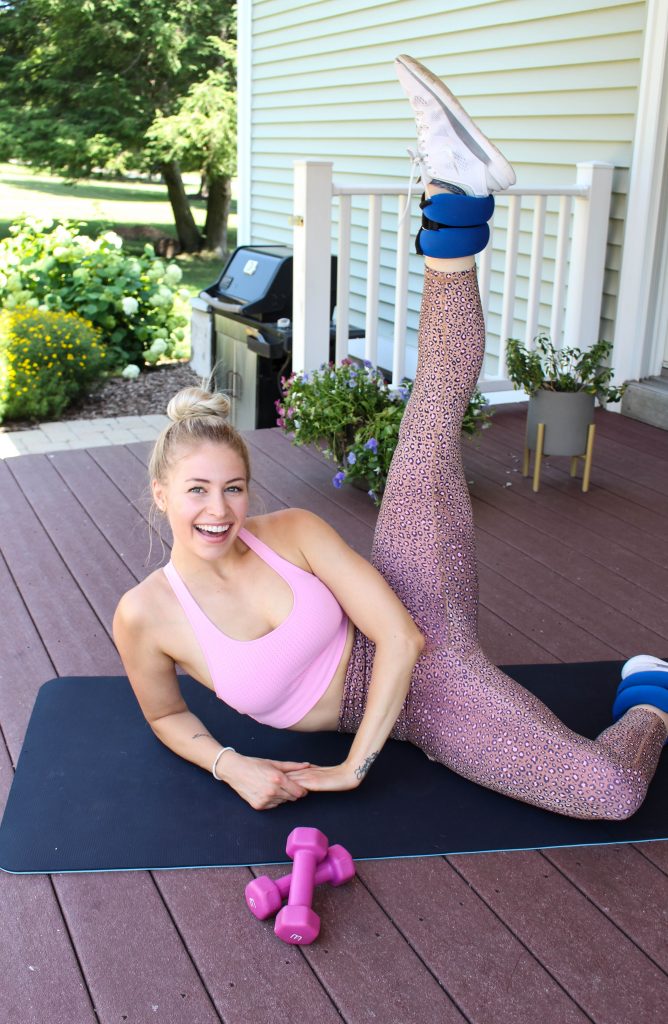 BBFIT Pilates Inspired Workouts
Bailey Brown YouTube Channel - If you've been following along on my Instagram, I'm sure you already know I've been beyond obsessed with Bailey's workouts. I discovered her YouTube channel first, and then later downloaded her app. (Which is what I use most days now.) She has a huge variety of Pilates inspired workout classes ranging from five minutes - 35 minutes. If you're interested in trying out her app, she was kind enough to provide me with a discount code! If you use the code "FRESHWATERPEACHES" you can get a FREE 7 day trial, and half off your first month. You can sign up here - BBFIT.
Bailey Brown Instagram: https://www.instagram.com/baileybrwn/
BBFIT Instagram: https://www.instagram.com/bbfit.co/
My Favorite Sneakers
Hope you found this post helpful! Let me know if you give any of these workout classes a try! Xo Mariah