I thought it would be helpful for me to share all of my favorite Blogging and Business Resources! I started my blog in February 2016 with absolutely NO clue how to start a blog or how to run an Instagram account. It was my creative outlet, and a great way for me to connect with other like-minded women. (Updated February 2021.)
I've been posting for the last 3 years while I was working as a trainer, and health coach. At the beginning of 2019 I made the (very scary) decision to work on my blog full time! I've done a lot of "googling" along the way, but I've also discovered some amazing blogging and business resources! Podcasts, courses, apps, etc. Feel free to leave your favorites in the comments below. (Sharing is caring!)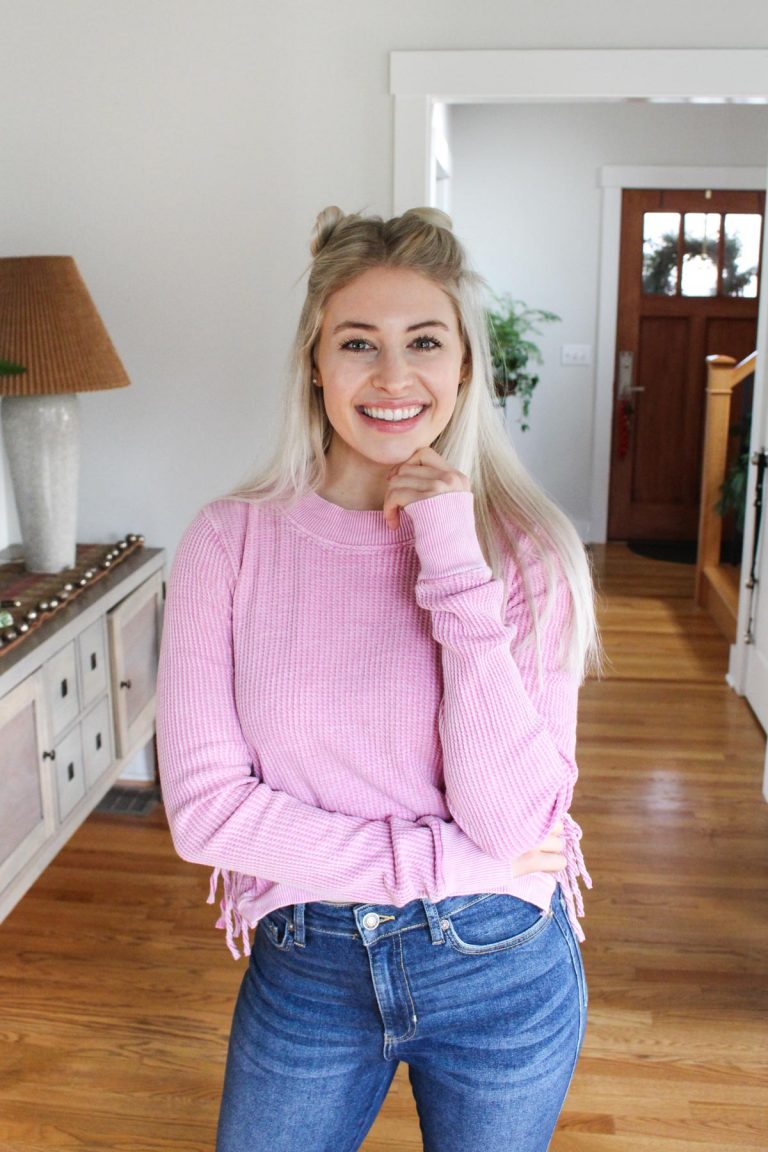 Jump to:
Disclaimer: Some of the links in this post are affiliate links, which means I make a small commission if you choose to purchase through qualifying links.
My Favorite Blogging and Business Podcasts
Food Blogger Pro Podcast - Everything related to food blogging, working with brands, websites, pinterest etc. Very helpful! It's a great blogging and business resource.
Eat Blog Talk - Amazing podcast for food bloggers!!
Simple Pin Podcast - All about Pinterest - designing pins, marketing, and quick tips! Just discovered this podcast last month, and I've been binge listening to episodes. Super helpful so far!
The Blogger Genius - Jillian is so sweet! Episodes cover everything from pinterest to SEO!
The Influencer Podcast - All about brand deals, marketing, Instagram, and building your business.
The Vine Podcast - Great podcast on website design, marketing, food blogging etc.
The Added Value Podcast - All about influencer marketing!
Blogging, Unscripted - Super helpful. I binge listened to every single episode. She covers pitching, Instagram hacks, blogging and business tips!
Visual Marketing with Tailwind - So informative on all things Pinterest and Tailwind.
Not a podcast, but Anastasia Blogger on YouTube has great episodes about Pinterest.
If you're interested in all of my favorite podcasts, I have a blog post called "My Favorite Podcasts" for a full list!
Blogging and Business Courses I've Taken
SEO, Blogging, Instagram, Pitching
Pitch It Perfect - Excellent course that I took last year - 2019. I debated back and forth for a while on this one because it's on the pricier side, but I'm so glad I did! Julie teaches you everything you need to know about pitching, brand deals, emails, etc. Plus she gives you email templates on various topics that are so helpful! I still reference it almost every week! If you want to pitch brands, get more brand deals, go from gifted to paid partnerships, this is the course for you! Highly recommend! Once you purchase the course, you have access to it forever. Plus she's always adding updates!
Food Blogger Pro - This course is a GAME CHANGER. As you might have seen above, they also have a podcast that I've found very helpful. Food Blogger Pro is a membership that you can either pay monthly, (like I do) or you an pay in full for the year. You can also cancel free of charge at anytime. I originally signed up for month to month because I planned on canceling.. well 6 months later here we are. They are constantly updating and adding new courses. They offer video courses on everything you could possibly need to know about food blogging, camera basics, food photography props, food videos, pinterest, etc. They also have a community of other food bloggers that you can chat with! Every week they send you a newsletter on pinterest updates, and monthly tips. WORTH EVERY PENNY. You can sign up using my affiliate link.
For more information on SEO - Casey Markee & Jeff Hawley are great resources! I've listened to almost every podcast they've been on. You can search their names in the Apple Podcast App. (Jeff has an SEO course that I plan to take soon!)
Food Photography, Email Marketing, Business
The Minimalist Baker Food Photography School - This was the first course I ever took, back in 2017 when I was trying to learn the basics! I found it very helpful, and I love her fun and creative food photography tips! Once you purchase the course, you have it forever.
Liz Falcigno's Email Marketing Challenge - Currently in the middle of this course, as of August 2020. So far it has been super helpful for me! Very reasonably priced, and Liz shares everything you need to know about getting your email list up and running! If you're curious when she's running the challenge, check out her website.
Institute For Integrative Nutrition - This was the holistic health coaching program I took in 2018, but they had a great business and marketing section! If you're an alumni, they also offer a more in depth business course.
Camera + Tech Equipment
Canon Rebel T5i - Use this for ALL of my food photos. The only pictures that I use my iPhone for are pictures of me, or food videos. The only regret I have is not purchasing the model above mine. This model does not have WIFI capabilities, but overall it's fairly easy to learn, and takes clear, crisp photos!
Lens - 18-55 mm, and I recently updated to the 50mm in December 2020 - highly recommend! My pictures are so crisp!
Sony x5100 - Working on using this camera more often! Planning to use it for all of my food how-to videos.
Joby Tripod Stand - I use this for my Sony camera! It's great for selfie style filming and molding it to any piece of furniture.
I have an overhead tripod that I found on Amazon, but I don't use it too often. I plan to use it more for food videos in the future!
Phone Stand - I use this for all my IG videos, and stories. Comes in handy!
Additional Blogging & Business Resources
Tailwind - Just discovered Tailwind a couple months ago when I decided I would see what all the hype was about. All I can say is, WHY did I not sign up sooner. You can set up automated pins! It was confusing at first, but after a week I got the hang of it. They have helpful how-to videos on their YouTube account, and also on their podcast. You can sign up for a free 30 day trial using my affiliate link.
Books - You Are a Badass At Making Money, Influencer: Building Your Personal Brand In The Age of Social Media, One Million Followers - I wouldn't say any of these books were UHHMAZING, but I learned little bits and pieces from each one.
Fohr - This is a great resource for bloggers/influencers. I highly recommend you set up a profile! I use their analytics for my media kit. (Shares your engagement rate and other insights.) They also have a podcast, and send weekly emails!
Later emails - They send out super helpful Instagram marketing tips and updates! You can sign up on their website.
Liz from The Clean Eating Couple's blogging emails - You can sign up through her website.
ConvertKit - Currently setting up my email list, but this is the platform I've been using!
WordPress - I've been using WordPress since day one, and it's great for customizing your website! Very confusing at first, but totally worth the investment. (The Vine Podcast has helpful tips!)
Helpful Apps
Canva - THE BEST DESIGN TOOL. I use this for all of my Pinterest graphics, but they have templates for everything you could possibly need. I did a free trial of their "upgraded" version, but to be honest, I didn't find it necessary. I just use the free version! They have an app, but I use it 90% of the time on their website.
InShot - Great for iPhone video editing! One of the most asked questions I get is WHERE DO YOU EDIT YOUR VIDEOS? This is the only app I use, and it's my favorite! Super easy to use, and if you pay for the upgrade you can eliminate their logo.
Unfold - I use this app for a lot of my IG stories. Canva also has story templates!
Snapseed - Photo editing tool! It's free and super easy to use!
ColorStory - Photo editing tool. Some filters are free, and some are a few dollars!
Google Analytics - Great for checking all your website insights. You can go right to their website, but the app is easy for quickly checking right from your phone!
Let me know if you check out any of these blogging and business resources! I'd love to know your experience with them. Leave me a comment below, send me an email, or message me on Instagram! Xo Mariah