If you're currently struggling with digestive issues, I know how overwhelming + frustrating it can feel. Your gut health can impact hormones, thyroid, and even your brain! If you've been around for a while, you know that I struggled with digestive issues growing up, and it only continued to get worse as I got older. I want to share a few 5 Things I did to help heal my gut! After reading, head over to Instagram so we can keep the convo going!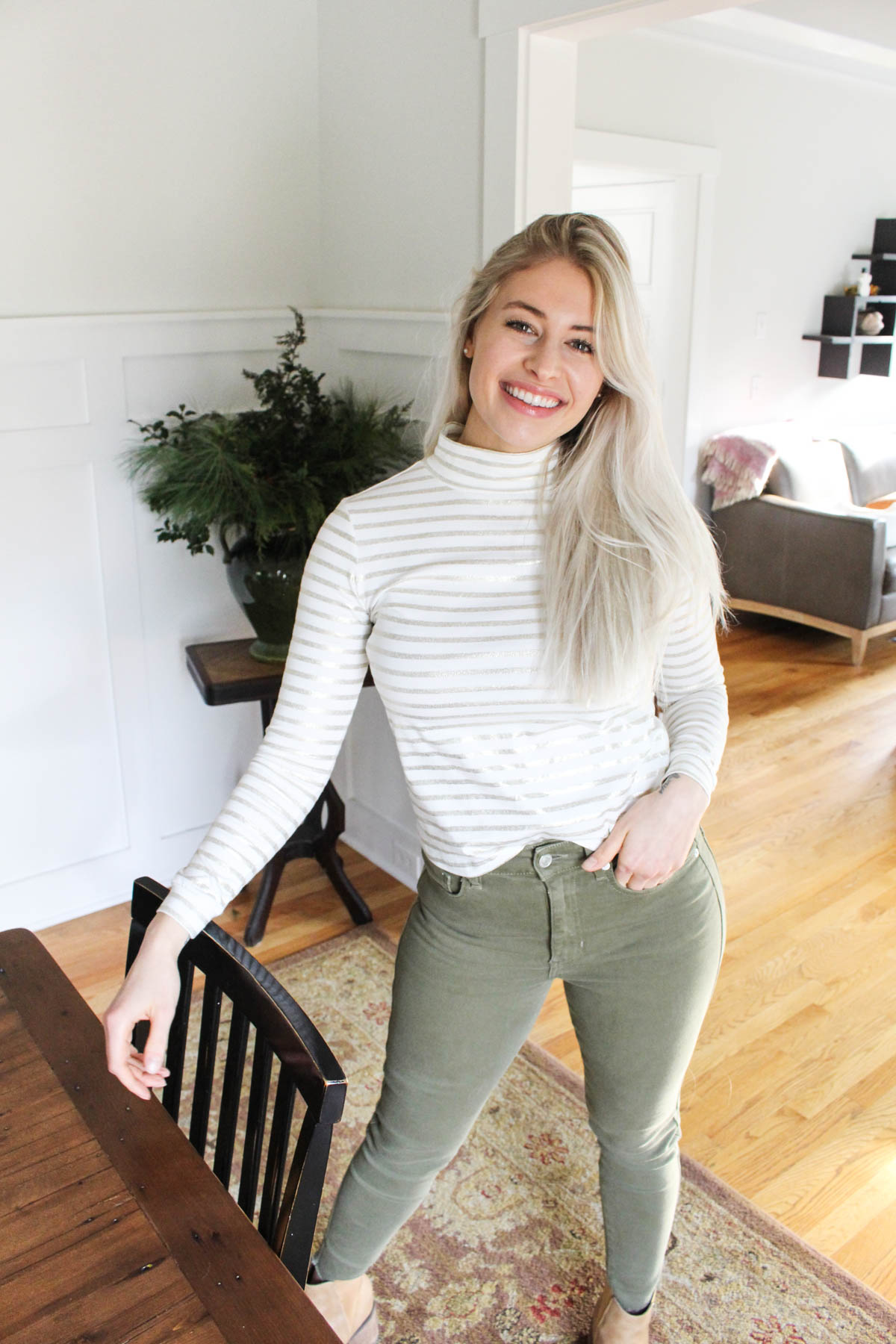 Jump to:
Journaling
Step one is to start journaling. Coming from a background of disordered eating patterns, journaling didn't always work for me. If you find it to be triggering, this step can be skipped. This journal doesn't need to break down calories or portion sizes, just a note of what you ate and how you felt. If you've never had a food sensitivity test, this can be an inexpensive way to figure out some triggering foods. After I started tracking my food + feelings, I noticed what foods caused bloating, gas, energy drops etc. This is something I also recommend to any new Health Coaching clients I work with. It helps me to get an idea of what they are consuming regularly so we can work together to figure out what foods work best to nourish their unique body.
Eliminating Triggering Foods
Eliminating Triggering Foods. Along with journaling to figure out what foods may not be working for you, there are a few foods that are known to be inflammatory. Those three are Gluten, Dairy + Sugar. Gluten actually triggers a protein called zonulin which loosens the tight junctions in our intestinal lining. This is NOT good. Loose junctions can cause leaky gut or intestinal permeability. Bad bacteria and yeast LOVE to feed on sugar which can also damage the intestinal wall. Dairy is one of the most common food sensitivities, and by eliminating food sensitivities, you will lower inflammation in the body.
Bone Broth & Collagen Protein
Incorporating Bone Broth + Collagen Protein. Both are great for strengthening your gut wall! (Not to mention your skin, hair + nails.) I will be sharing more about bone broth in a future recipe, so stay tuned!
Optimizing Digestion
Focused on Optimizing Digestion. A few of my favorite ways to optimize digestion are very simple but effective! Not drinking water 30 minutes before and after eating, as it can dilute your stomach acid. Properly chewing your food - CHEW CHEW CHEW. (Did you know digestion actually starts in your mouth?!) Sitting down without my phone or other distractions. Making sure I'm in the parasympathetic state or the "rest + digest state." Which leads into my last tip..
Stress Management
Reduced Stress. Stress can put your body into the sympathetic state which will SLOW down digestion. When you're stressed you will also produce less stomach acid! This is NOT good. You want a super acidic stomach during digestion so you can properly break down your food.
Let me know what you found most helpful from this post in the comments! xo Mariah