I'm always looking for high fat, low sugar snacks that will keep me satisfied between meals. I love that these are so easy to make, and I know exactly what the ingredients are. They are packed with with good fat, protein and fiber! Everything you need for healthy snacking perfection. Not sure if you knew this, but the combination of coconut and honey is a match made in heaven. What I love about these little guys is that by using raw honey without heat, you're able to keep all of the nutritious benefits. So these are not only sweet and delicious, but an amazing nutritious snack!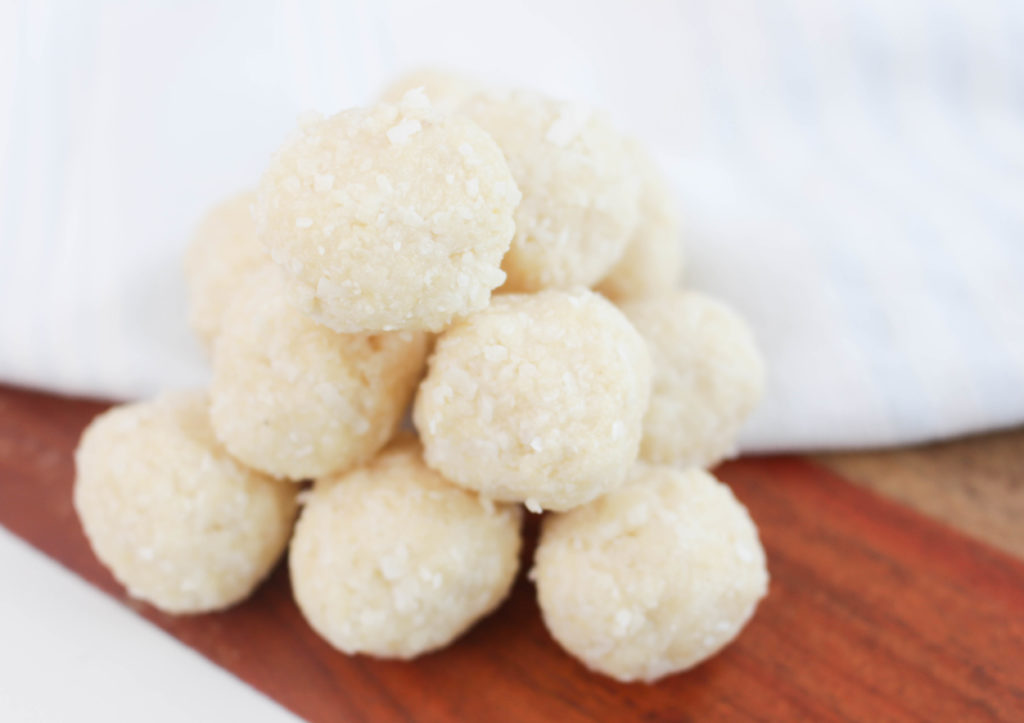 Ingredients & Notes
Step by Step Instructions
Place all of your ingredients into the food processor.
Blend, scrape down the edges, blend.
Test the mixture by pinching it between your fingers. If it's a fine blend, and sticky, it's ready!
Roll into little balls - different sizes for your different hunger levels!
Let set in the fridge for about 2o minutes, then ENJOY!
Store in refrigerator.