When switching to a cleaner lifestyle, it can be confusing and overwhelming. Which is why I wanted to share my clean living guide! It's simple swaps that can make a huge impact in your overall health.
Jump to:
Disclaimer: Some of the links in this post are affiliate links, which means I make a small commission if you choose to purchase through qualifying links.
What is a toxin??
A toxin is a harmful agent found in environment - everything from digestive and metabolic byproducts to environmental chemicals that pass through and collect in the body. Toxins are EVERYWHERE. It's impossible to completely eliminate ALL toxins from you life, but it is possible to be mindful of where you can make some simple swaps to reduce your toxic load!
Food
Toxic food?? I know it sounds scary, but here's a few things to look out for! Stay away from GMO's - Genetically Modified Organisms. Buy organic when you can! Unfortunately, most of our food is heavily sprayed with pesticides. Click HERE for a full list of the top 12 "dirty" fruits + veggies! EWG releases the Dirty Dozen every year, and it's a great resource for what to spend the extra dollar on!
Water
Water Filter: I have a water filter on my sink, and also on my shower head! I purchased both through a brand called Aquasana. They have many to choose from so you can pick out what fits your home best! Click HERE to shop.
For more information on your water supply, click HERE. The Environmental Working Group provides information on contaminants in your water supply. Just type your zip code and it will provide a list of your town's Annual Consumer Water Report. It breaks down each contaminant so you can easily understand why it's potentially harmful!
Here's a few screenshots from my hometown's report! The top two photos are directly from my hometown's water department website, and the third photo is from EWG's website showing the breakdown.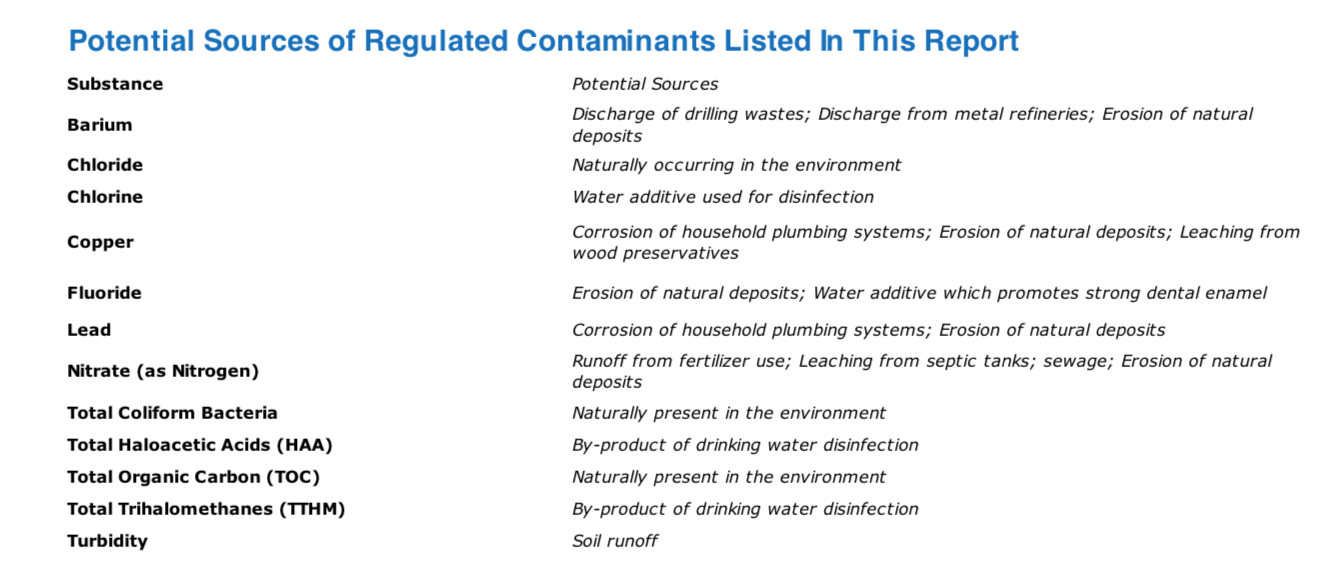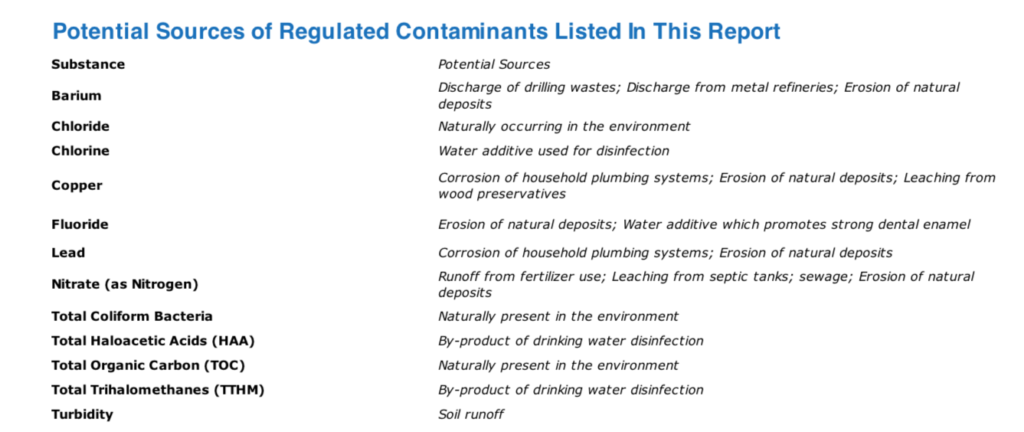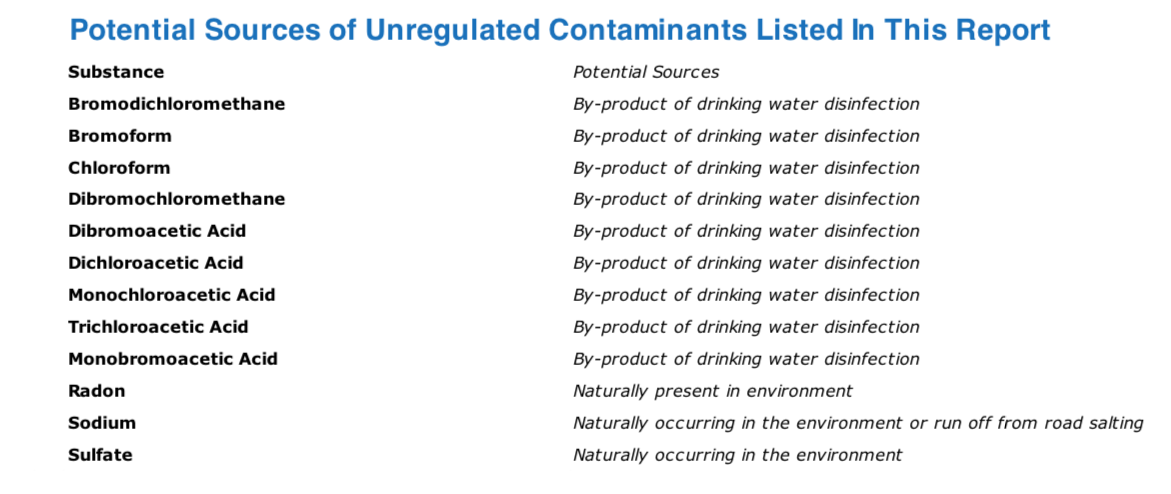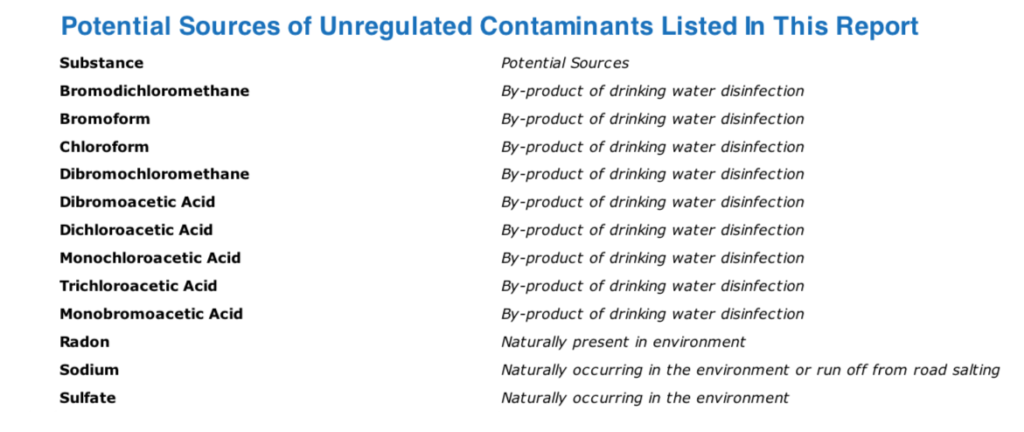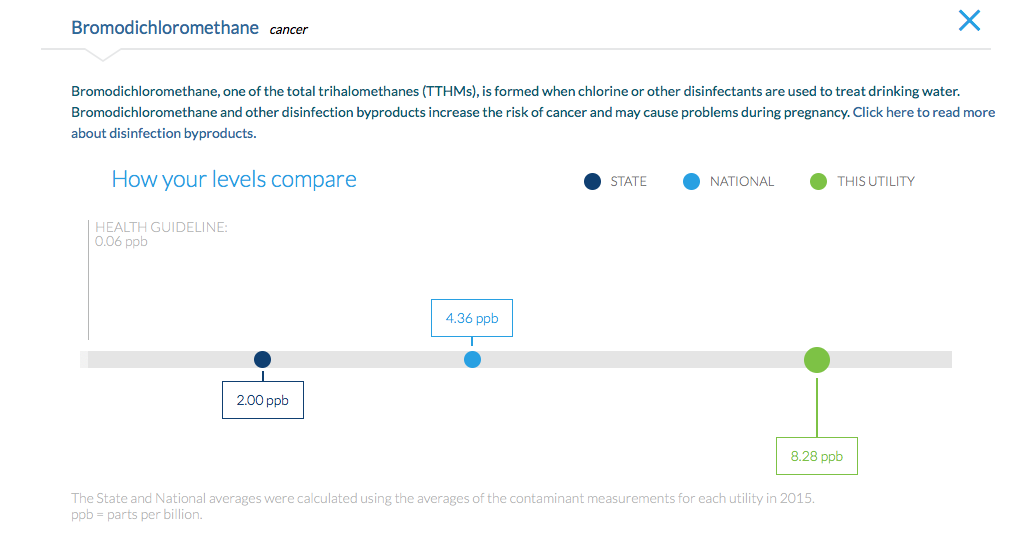 ---
Cleaning Supplies
Conventional cleaning supplies are full of potentially harmful chemicals. Let's take a closer look at the popular "Clorox Disinfecting Wipes" - that I used for YEARS without knowing that they contain questionable ingredients! On the EWG website they score a "D." Check out the screenshots below to find out why!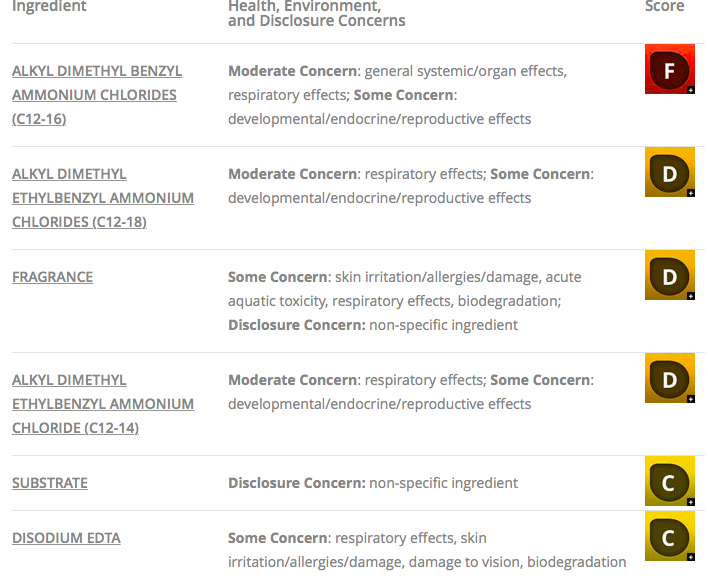 Out with the old, and in with the NEW. BRANCH BASICS is my favorite after cleaning brand. They provide a full line of products that work well, and do not include harmful chemicals. Shop HERE. I also have a full highlight with information on how they work, and why I love them! Click HERE to check out my instagram page!
---
Skincare/Makeup
If you've been around for a while, then it's no surprise to you that I love my Beautycounter products! They ban over 1800 harmful chemicals from their products, and fight for safer beauty. (We only ban 30 chemicals from personal care products in America.) The average American wears 9 products, exposing us to 126 chemicals every day! Watch the video below for more information! Click HERE to shop my Beautycounter page! And if you're curious about my Beautycounter Skincare routine, check out my latest post!
Deodorant is also another product that has been an important swap for me! I used to use the brand "Secret" until I found out that it contained questionable ingredients. I shared a few screenshots from EWG's website below. I'm currently using Beautycounter's "Clean Deo" and I love it!!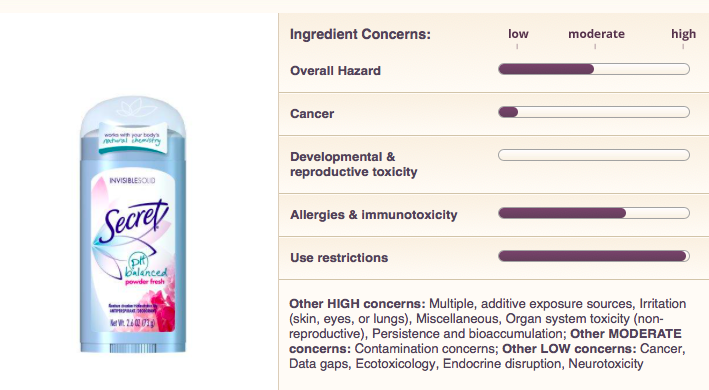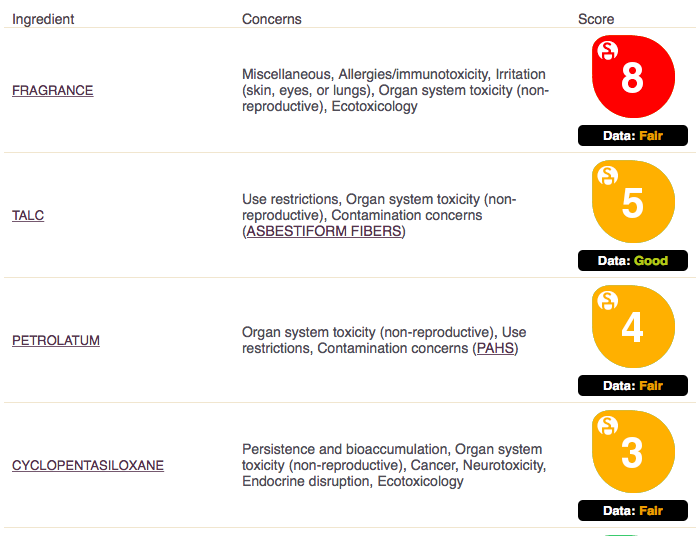 Laundry
I've talked about this before, but the word "fragrance" is a cover up for hundreds of chemicals. For example, Clorox released a FULL LIST of 1,219 different "Fragrance" ingredients. Click HERE to read the full list that they released on their website.
Here's a screenshot from EWG's website of a few harmful ingredients in "CLOROX STAIN FIGHTER + COLOR BOOSTER." Click HERE to read the full report. You can search any product to find how it rates from safe - toxic.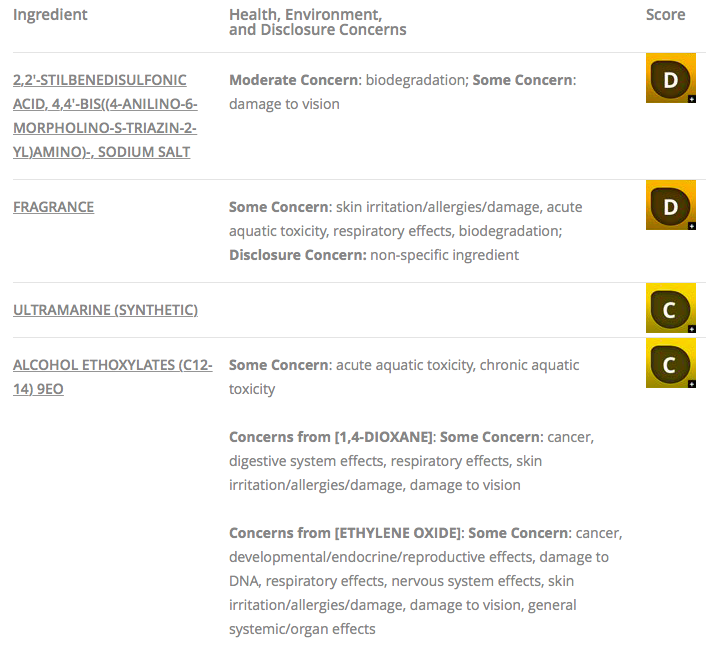 My favorite Laundry Detergent swaps are Branch Basics and Doterra! They both provide great products that have SAFE ingredients for you and your family. I also swap out the traditional dryer sheets with dryer BALLS! You can add your favorite essential oil, and they work great! I'll link some options below. I've also provided a screenshot of the ingredients from "BOUNCE, SPRING FRESH" dryer sheets from EWG website.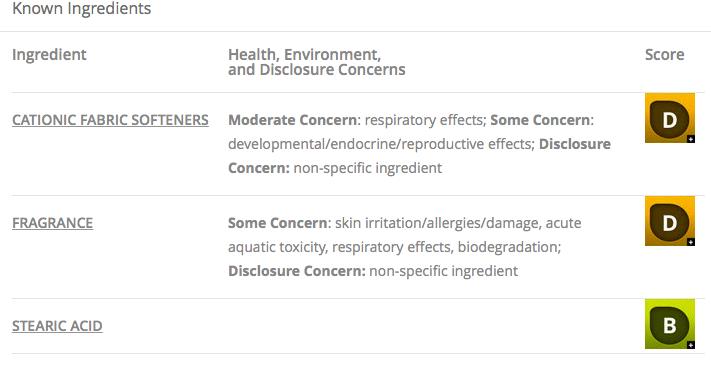 Shop Branch Basics Laundry Kit HERE.
Shop Doterra Laundry Detergent HERE.
Shop Doterra Dryer Balls HERE. (Available November 1 2019.)
Shop Dryer Balls on Amazon HERE.
---
Kitchen Products
---
I hope you enjoyed this post! If you have any questions, feel free to send me an email, comment below, or DM me on Instagram!