LOVE is in the air!
Yes, I am referring to my relationship with these delicious Matcha Donuts! They're soft, sweet, and leave you with a little pep in your step! What more could you ask for??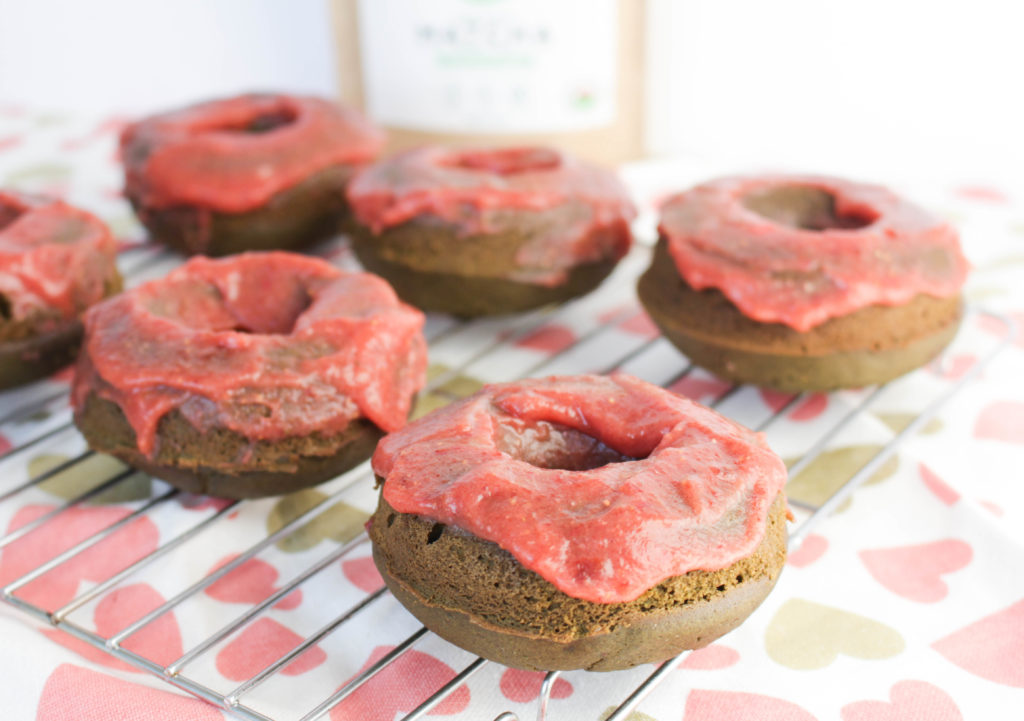 I have been a long time fan of Matcha. This ancient green tea has a long list of health benefits, a beautiful vibrant green color, (thanks to chlorophyll) and a smooth rich taste. It also has the perfect amount of caffeine to leave me feeling focused and awake, without all the jitters.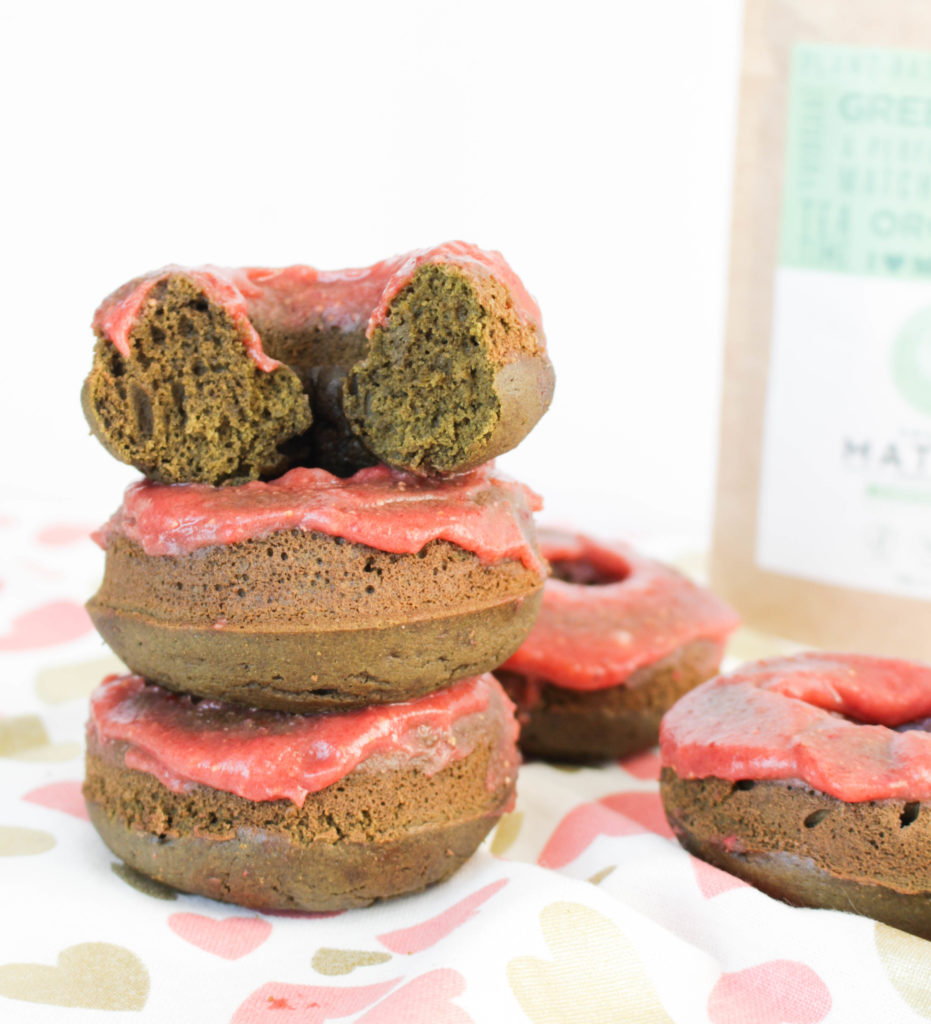 Donuts + Matcha = Breakfast Perfection
The real question is, why haven't I thought of this sooner??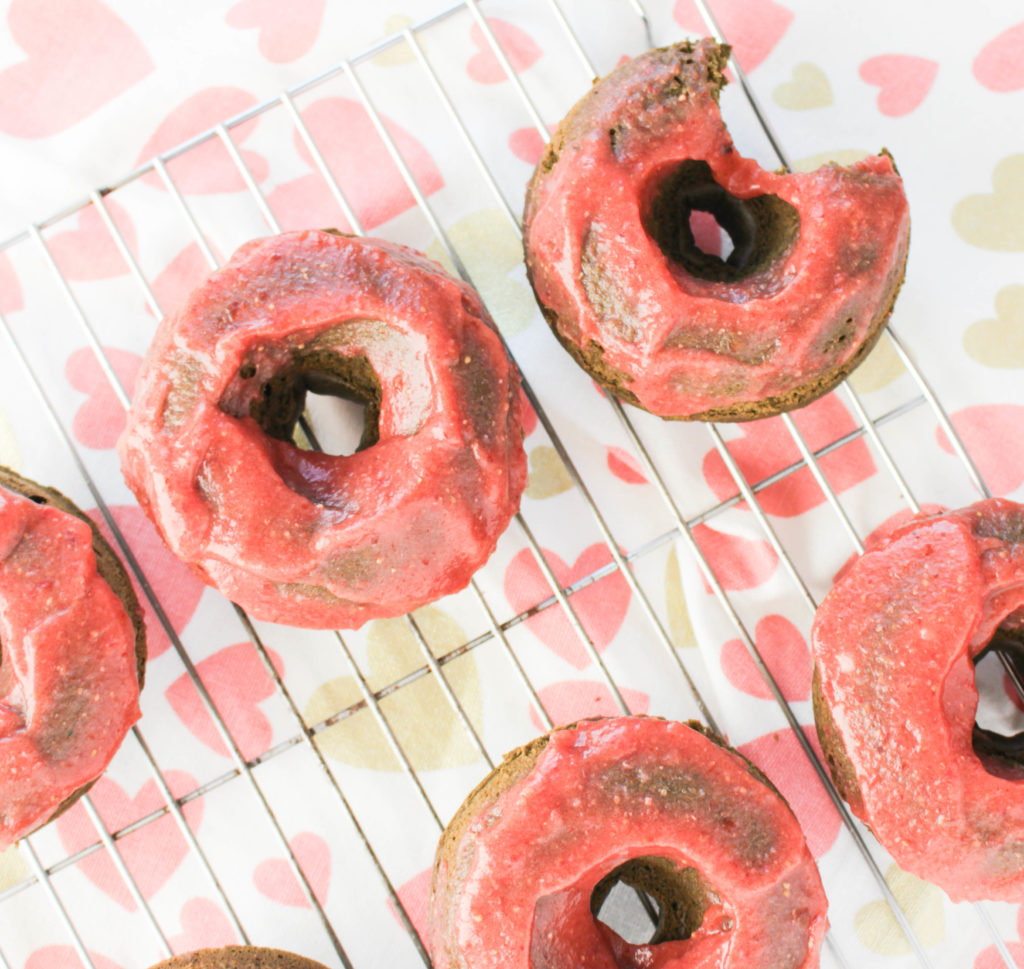 I'll be honest, the first batch had me coughing up crumbs, but after a few tweaks I was in LOVE. These donuts are soft, sweet, and best of all, gluten, dairy, and nut-free! As someone with food sensitivities, I struggle to find tasty options - especially for donuts!
I created this simple recipe using a special new ingredient, and no it's not Matcha! Say hello to my newest baking obsession... Green Banana Flour!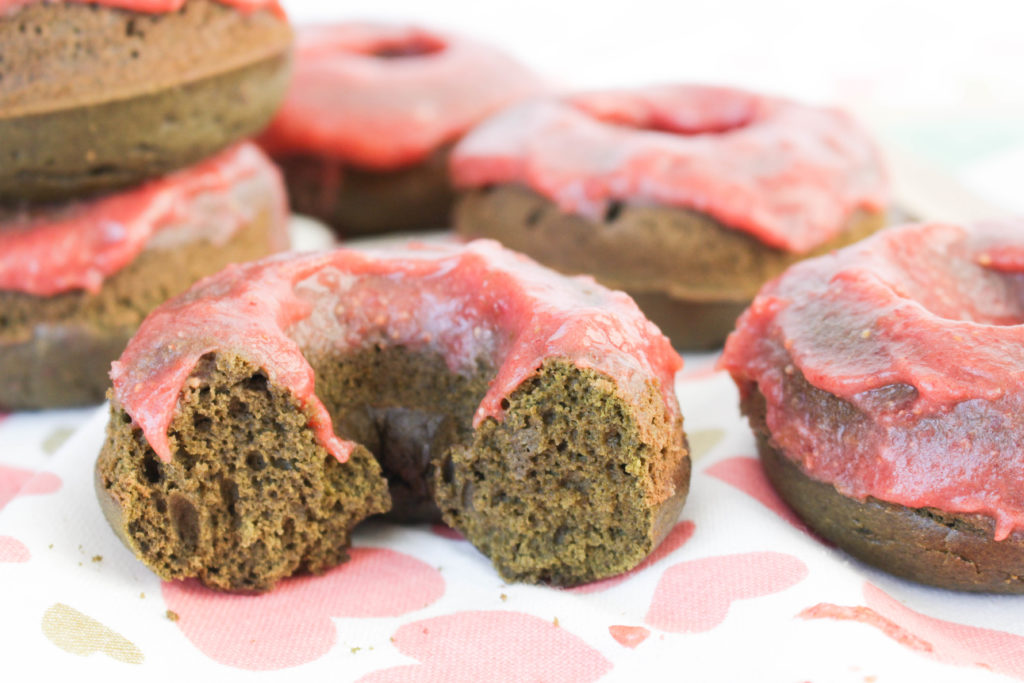 Why bake with green banana flour?? It's a great gluten-free alternative that is high in fiber, magnesium, potassium, and resistant starch - which is great for gut health! It also has a subtle flavor which is why it works well with this recipe.
I used my favorite traditional Matcha Latte recipe for the flavor inspiration. I really wanted the unique Matcha flavor to stand out, and it definitely does! I also added a touch of cinnamon and nutmeg!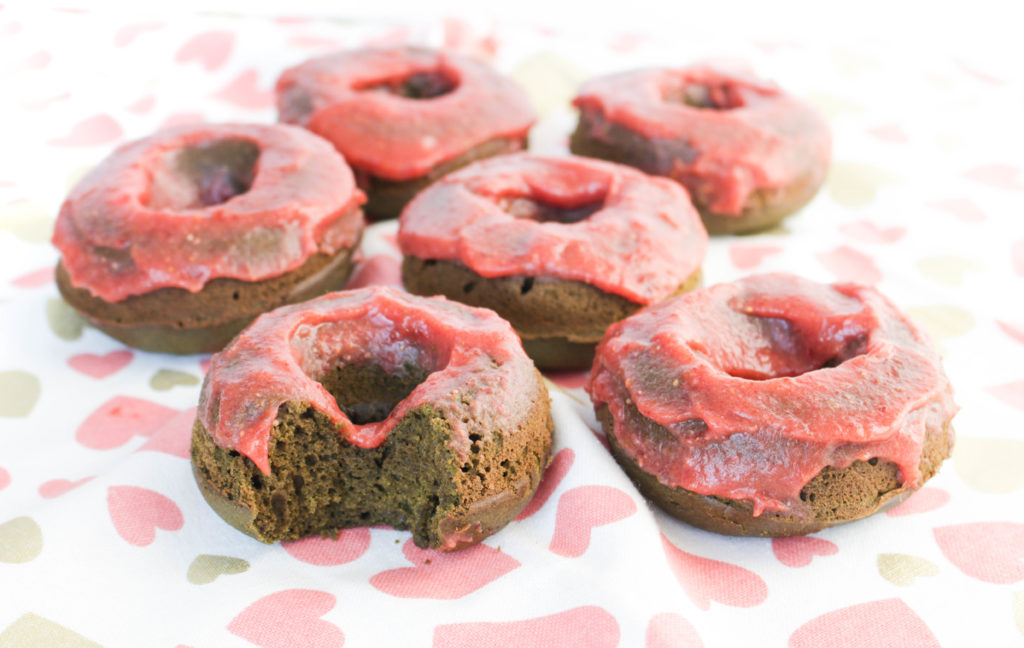 If you can't tell, this recipe was inspired by one of my favorite holidays, Valentine's Day. With the holiday right around the corner, I figured they needed a Valentine's Day touch! The donuts taste amazing on their own, but I created an easy strawberry frosting that pairs perfectly!
Step aside chocolate, there's a new Valentine's Day treat in town.
Matcha Donuts
Ingredients:
⅓ Cup + 1 Tbs. Green Banana Flour
2 Tbs. Soar Organics Everyday Matcha
⅓ Cup Coconut Sugar
1 Tsp. Cinnamon
¼ Tsp. Nutmeg
¼ Tsp. Baking Soda
¼ Tsp. Baking Powder
¼ Tsp. Salt
3 Eggs - Room Temperature
⅓ Cup Coconut Oil - Melted
1 Tsp. Vanilla Extract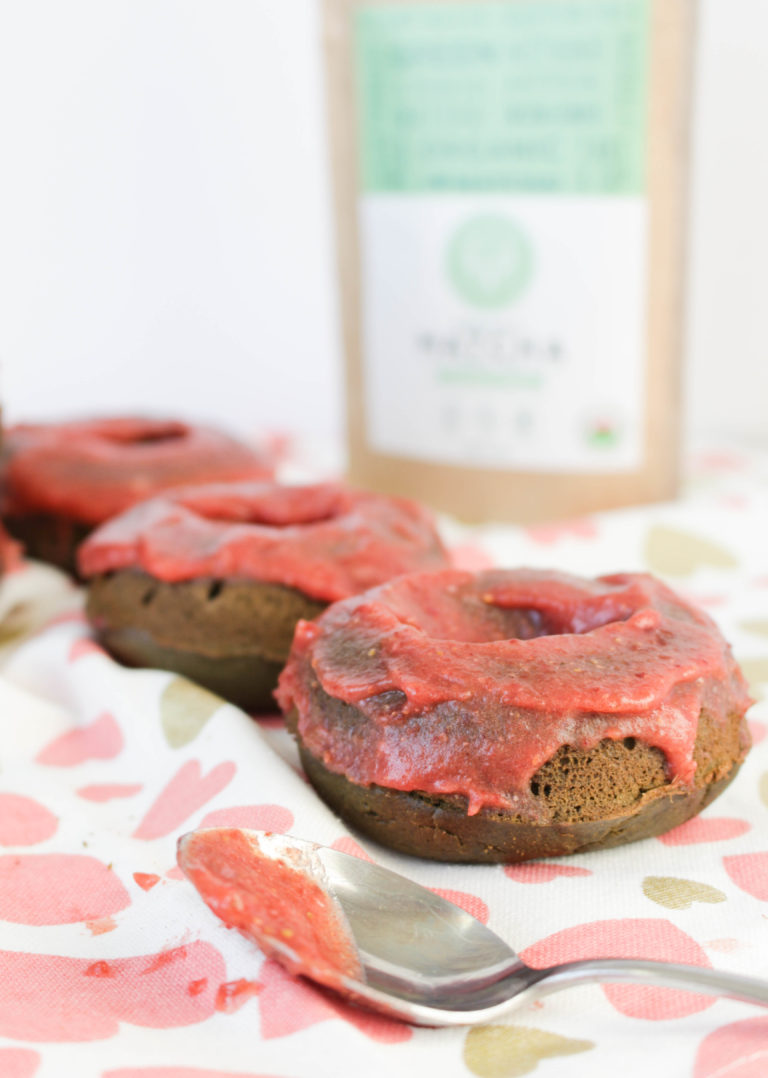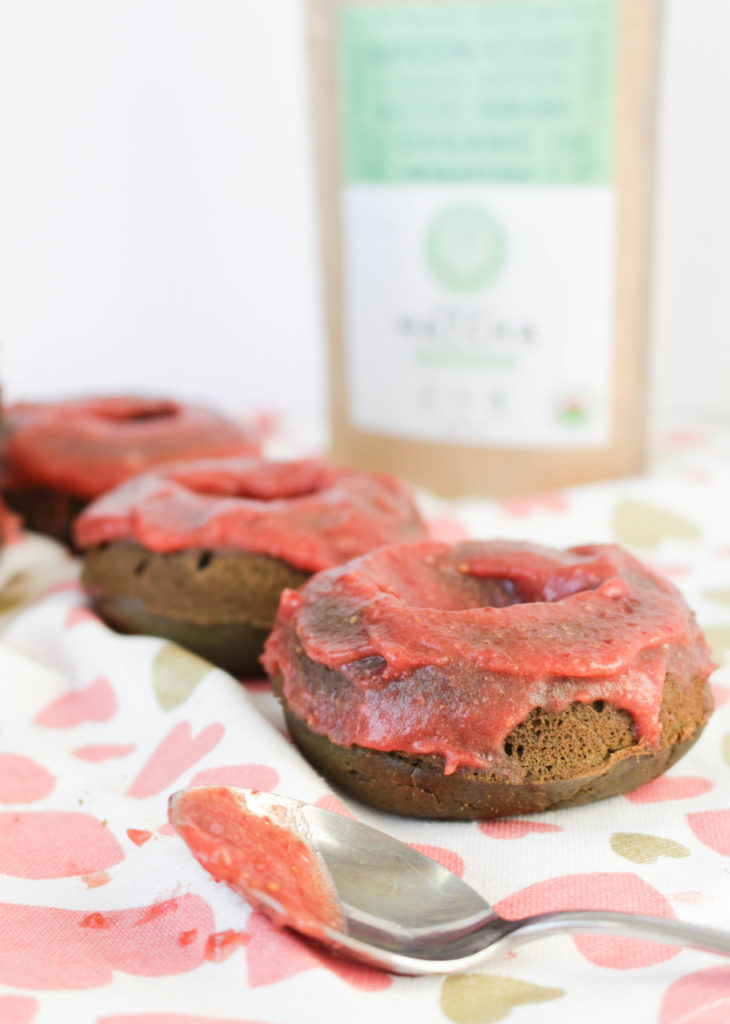 Directions:
Set your oven to 350 degrees.
You will need one bowl for dry ingredients, and one bowl for wet ingredients.
Start by adding all dry ingredients into a bowl, and mix with a fork or spoon until thoroughly combined.
Next add all wet ingredients into a bowl, and use a hand mixer to blend together.
Then slowly add the dry ingredients into the wet ingredients until thoroughly combined.
Spray your donut pan with a non-stick spray. (I typically use coconut oil spray, or avocado oil spray.)
Spoon in your batter, and make sure you don't cover the center of the donut.
Bake at 350 degrees for 12 minutes.
Let them sit in the pan to cool for about 5 minutes, and then gently use a fork to release them from the pan, and lay them on a cooling rack.
Strawberry Frosting - Optional, but highly recommended.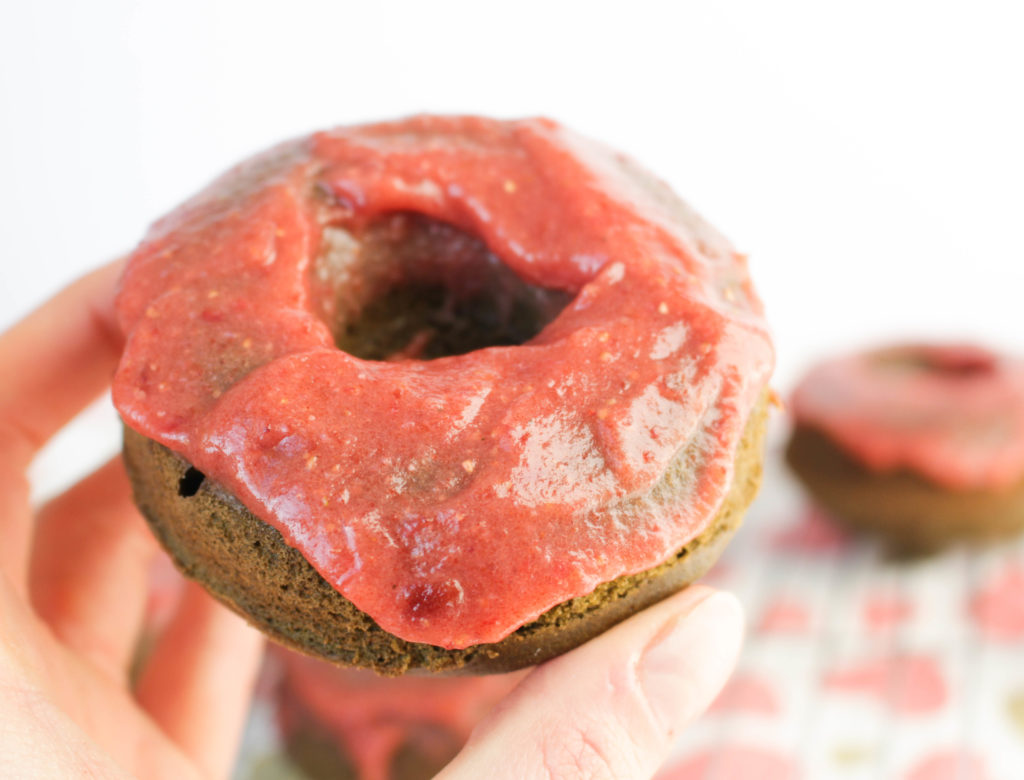 Ingredients:
1 Cup Fresh Strawberries
3 Dates
Hot water
Directions:
Soak your dates in hot water for about 5 minutes.
Next, drain the water, and add fresh strawberries.
Using a blender - I use a Nutribullet - blend the two ingredients until it's a thick, smooth consistency.
Top your cooled donuts with the frosting!
Enjoy!!