Today I want to share with you how I balanced my hormones - naturally! If you've been following along with my period journey, you know that I've been working on improving my symptoms for the few couple years. It has been over two years since I've had consistent, regular periods, but they still aren't consistently pain free. In September (2019) I had a breakthrough with virtually NO CRAMPS and minimal PMS symptoms. (Updated January 2021.)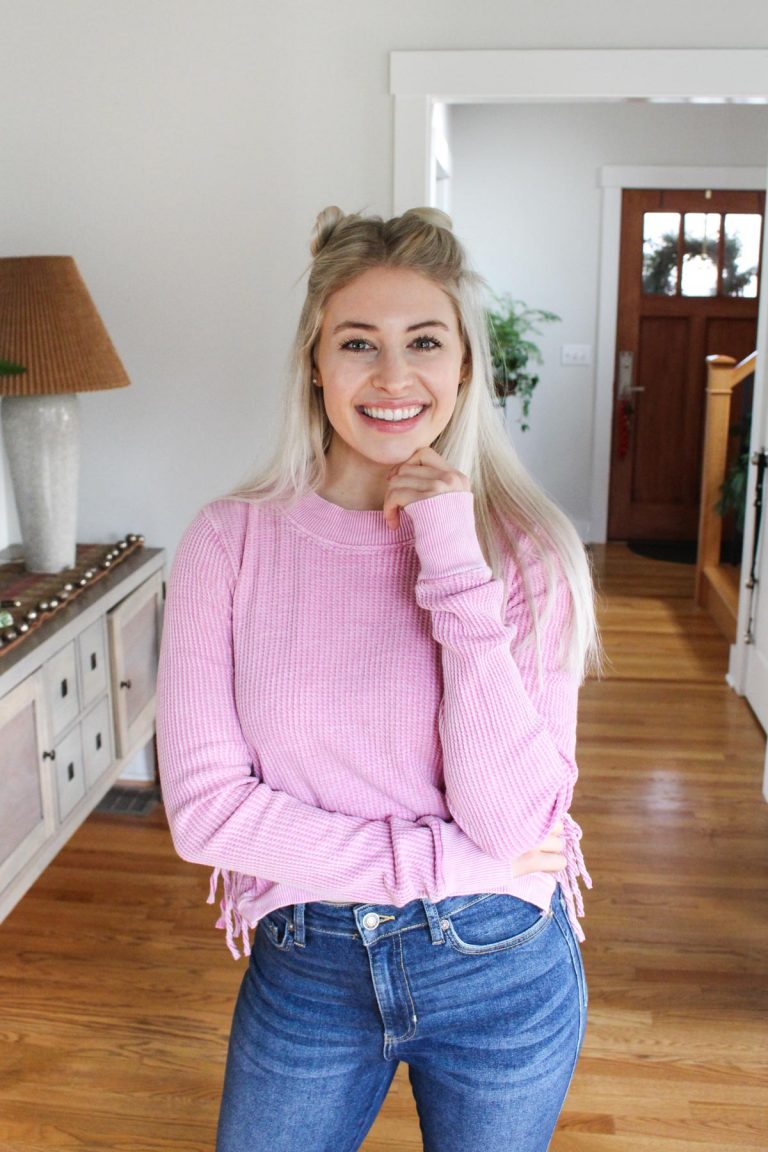 October? Not quite the same story. I was out of my normal workout routine, consuming more added sugar than normal, and more inflammatory foods such as dairy, corn, and omega-6 oils. (AKA more processed foods.) I wasn't eating THAT bad, but little things here and there can add up over time. After my October wakeup call, I decided to get back into my regular routine to see if it would improve my symptoms for November. And guess what?? It worked! I just finished one of the easiest periods of my life. I didn't feel restricted or do anything drastically different, I just made a few diet and lifestyle changes!
January 2021 Update
I still struggle with painful periods from time to time, but for the most part I have eliminated major PMS symptoms, heavy periods, and painful periods. (All through diet, stress management, and lifestyle choices.) I track my period symptoms on the MyFLO app, and I've found it to be very helpful! It gives me tips on how to eat & workout depending on my what phase of my cycle I'm in. I also started working out according to what phase I'm in, and that has been LIFE CHANGING. (I have a video on my Instagram explaining in more detail.) Overall my period is consistent, and mostly pain free!!
When it's off balance, it's usually correlated with poor stress management, excess sugar in my diet, and overall unhealthy choices. Diet & lifestyle have been KEY to my success.
Eat For Gut Health
We all know by now that our gut health is extremely important, but did you know that the bacteria that make up your microbiome play an important roll in maintaining good estrogen balance? A diverse microbial population can help to remove excess estrogen from the body. It's also very important to be POOPING every day so you can eliminate excess estrogen. (Along with other toxins.) If you don't go regularly it can be reabsorbed.
Focused on eating a diet high in FIBER. Lots of vegetables, some fruits, grains, and quality sourced beans.
Consumed lots of bone broth and collagen!
Crowded out refined and processed sugars. I also limited my sugar intake in general - even coconut sugar. Instead I focus on eating fruit as my main source of sugar.
Ate minimal processed + packaged foods. (Mostly home cooked meals when possible.)
Made sure to get my daily dose of prebiotics from GREEN BANANAS. The greener the banana is, the more resistant starch it contains. Resistant starch is great for feeding your gut bugs!
Decrease Exposure to Xenoestrogens
This is something I'm constantly working on! I have an entire article dedicated this topic. But just as a reminder...
Avoid BPAs commonly found in plastic containers for foods and beverages.
Use a glass or stainless steel water bottle.
Choose organic fruits and vegetables, grass-fed/grass finished meats, and sustainably-caught wild fish. (Check EWG Dirty Dozen + Clean Fifteen list for more information.)
Consider investing in a water purification system for drinking water or even for your whole house.
Use clean personal care products
Support Liver Function
The liver is crucial for the detoxification of estrogen! I focused on consuming bitter leafy greens like arugula, cruciferous vegetables like cauliflower, and incorporated beets! (I love baking them or steaming them!) Also, if you're a drinker - I highly recommend limiting your alcohol consumption!
I hope these tips were helpful! Xo Mariah